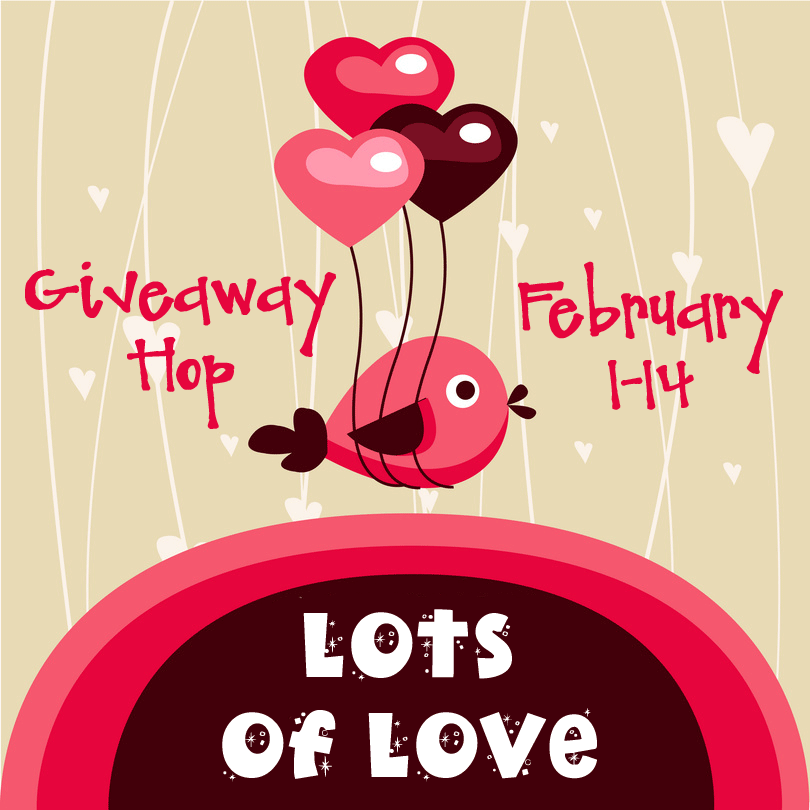 Welcome to the Lots of Love Giveaway Event! This event is hosted by And The Little Ones Too, Put A Little Umbrella In Your Drink, Seeds of Life, and Taking Time For Mommy. This event features giveaways with a value of $25 or more at each of the participating blogs! Be sure to visit each blog from the linky at the bottom of this post and enter for your chance to win each of the prizes! This event will close on February 14th at 11:59 pm EST.
Daily Mothering is excited to present a Valentine's Day giveaway
for a Cocoa-Latte Hot Drink Maker from Plow & Hearth!
Plow & Hearth is a wonderful place to shop for unique gifts and decor for the home, garden, yard, and hearth. I have always loved their products and I was thrilled when Plow & Hearth sent me a Back to Basics Cocoa-Latte Hot Drink Maker to review for the Lots of Love Valentine's Day Event. If you enjoy hot cocoa, cafe latte, cocoa latte, cappuccino, chai, apple cider and other warm drinks, you will love this little machine!
The Cocoa-Latte Hot Drink Maker saves you time and mess by heating and mixing hot drinks. It also has a neat "froth" feature which adds a light frothy consistency to the drinks. Who doesn't love a nice frothy chocolate, coffee or tea drink?
The machine has a 32 oz. capacity and the container has measurement lines which makes it easy to fill to the exact amount you will need.
The mixing container has a no-leak spout for dispensing, as well as an easy-pour top with a lid that simply twists on and off. The machine is quite small (about the size of an average blender), doesn't take up any significant space on the countertop, and can easily be stored away in the cabinet when not in use.
Making a hot drink in the machine was incredibly easy. The Cocoa-Latte Hot Drink Maker comes with an easy-to-read instruction booklet that contains 35 delicious recipes. I decided to make the Mochaccino. After placing the ingredients in the container, I twisted the top on, put the container on the base and then pushed the switch to "On." The machine immediately started heating and mixing the ingredients.
It took about 2-3 minutes and then the drink maker automatically stopped and went into an idle mode. This is a neat feature: If the drink starts to cool down, the machine will sense it and automatically turn on to maintain the perfect temperature (unless you push the switch to "Off" in which case it will shut off completely).
The drink was ready! To make it frothy, I flipped the "Froth" switch just before dispensing, and the drink poured out of the valve with a nice light frothy consistency. I enjoyed the results and thought the Mochaccino was really tasty!
It really was the perfect temperature–not too hot, but not just "warm" either. The flavors blended nicely, and I can't wait to try the other 34 recipes.
Clean-up was a little more challenging than I had anticipated, since the base of the container (not the motor base, but the actual attached base of the container) is not supposed to be "immersed in water" which basically means it's not meant to be washed or rinsed. So it was a bit of a challenge to wash the inside of the container, while keeping the outside dry so the base wouldn't get wet. I'm not sure why they made it this way? I would love if the container were dishwasher safe, or even if I could simply wash the container without worrying about getting the base wet and ruining it. The top was easy to wash however, and the dispensing valve (which detaches from the container) was simple enough to rinse out with some soap.
Aside from having to pay a little extra attention to handwashing the container, I thought the Cocoa-Latte Hot Drink Maker was great! It's very easy to use, works quickly, and creates delicious hot drinks at the perfect temperature — with a bit of froth for added delight! I'm happy with it and I think you will be too. This little machine will be great for making a hot cup of Cappuccino or Vanilla Chai Latte to enjoy with breakfast or dessert on Valentine's Day. It's like bringing the special treat of a coffee shop right to your own home.
Buy It
You can purchase the Cocoa-Latte Hot Drink Maker
for just $39.95 at Plow & Hearth
Make sure to check out the other wonderful products at Plow & Hearth and
stop by to "like" them on Facebook and follow them on Twitter too!
Win It
One Daily Mothering reader will win a Cocoa-Latte Hot Drink Maker!

This giveaway ends at 11:59 EST on February 14th, 2011.
Use the Rafflecopter form below to enter.
If you have not yet signed in to the new Rafflecopter forms, use either your Facebook account OR your name and email address to sign in (you don't need a Rafflecopter account, and you don't HAVE to log in using Facebook–you can simply use your name and email address). Click "Do It" for instructions on how to complete each entry. There is no mandatory entry.
The more entries you submit, the better odds you have of winning!
This giveaway is open to U.S. contestants only.
Hop to the other Lots of Love giveaways!
Disclosure: I received this product for the purpose of review. I did not receive any compensation for this review. The opinions in my reviews are purely my own, and others' opinions may vary. This post was written by me and not edited by anyone.
Disclaimer: Please understand that And The Little Ones Too, Put A Little Umbrella In Your Drink, Seeds of Life, and Taking Time For Mommy, along with the other "Lots of Love Event" bloggers are not responsible for sponsors that do not fulfill their prizes. However, we are responsible for contacting our sponsors regarding the winner's prize at the close of the giveaway. We expect that our sponsors will fulfill their prize agreement and ship them to the winners in a timely manner.